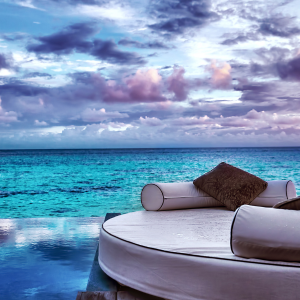 What to Pack for Your Next Tropical Adventures: The Men's Edition
Immerse Yourself in Tropical Vibes: Unleash the Essence of Paradise

When it comes to luxury vacations, few destinations can rival the allure of tropical paradises. Picture yourself lounging on pristine beaches, surrounded by lush palm trees, and embracing the vibrant colors of the ocean. To make the most of your getaway, it's essential to pack with the right gear to capture the essence of tropical vibes. Let us guide you through the must-haves for your tropical luxury vacation.

1. Lightweight Clothing: Embrace the breezy atmosphere with a selection of lightweight and breathable clothing. Opt for linen shirts that offer both comfort and style. Polo shirts or short-sleeved button-downs in lively colors exude a relaxed elegance. Complete your ensemble with lightweight trousers or chinos in breathable fabrics like cotton or linen. Don't forget to pack a few pairs of stylish shorts for casual outings under the sun.

2. Swimwear: A tropical vacation isn't complete without enjoying the crystal-clear waters. Pack your favorite swim trunks in vibrant patterns or solid hues. Choose quick-drying materials that allow you to transition seamlessly from the beach to other activities.

3. Footwear: Embrace the laid-back vibe with a pair of comfortable sandals or flip-flops. Look for designs that combine style and functionality, providing support for long walks on the beach or strolls through tropical towns. For exploring or dining out, pack a pair of lightweight sneakers or loafers that match your resort attire.

4. Sun Protection: Protecting your skin from the tropical sun is crucial. Bring a wide-brimmed hat to shield your face and neck. Don't forget to pack a pair of polarized sunglasses to enhance your vision and reduce glare. Sunscreen with a high SPF is a must to keep your skin healthy and protected.

5. Accessories: Enhance your tropical ensemble with carefully selected accessories. A stylish watch or some woven bracelets can elevate your outfit. 

6. Evening Wear: While tropical vacations are often laid-back, there may be occasions that call for more formal attire. Pack a few lightweight and wrinkle-resistant dress shirts, linen or cotton trousers, and a blazer or sports coat for those upscale dinners or events.

7. Tropical-inspired Prints: Infuse your wardrobe with tropical prints to fully immerse yourself in the vacation vibe. Choose shirts, shorts, or accessories adorned with floral or nature-inspired patterns that evoke the spirit of the tropics.

Remember, your luxury tropical vacation is a time to relax and unwind. Pack a mix of comfortable and stylish attire that reflects the laid-back atmosphere while maintaining a touch of sophistication. Capture the essence of paradise with the right clothing, footwear, and accessories, and let the tropical vibes guide you on a memorable journey of indulgence and rejuvenation.